The Digital Download September
The Digital Download: Your monthly insight into the ERM Ecosystem
Good Afternoon,
On behalf of the ERM Online team, we hope you've had a great week so far! We are honoured to continue supporting you during these uncertain times. One of the ways being to help educate and bring awareness around pertinent issues, via our monthly newsletter.
It's Governance Risk & Compliance Month here at ERM Online!
Watch the animation below to learn more about how we provide customised solutions for any industry sector.
View our chart below outlining our key elements of the Risk Management process
Our strategic product gives you an effective online tool that helps integrate your Risk Framework into your organisation and identify any risks that your organisation faces. It's time to replace slow, clunky spreadsheets with a digital solution that covers off all elements of your Risk Management process.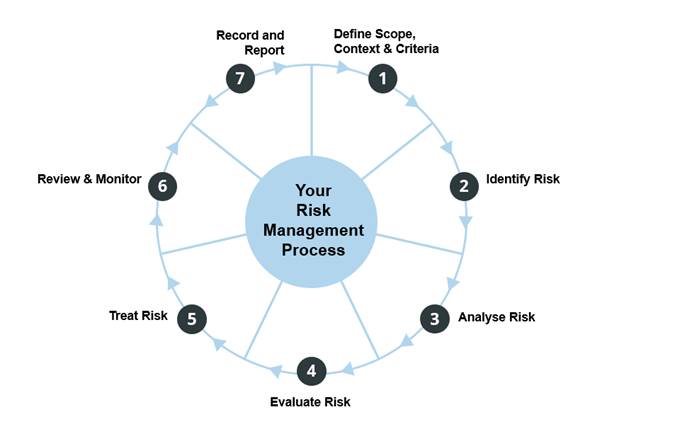 This month's key ecosystem features

Adapt your agreed consolidated risks framework into your Strategic Risks ecosystem to view your entire risks appetite as a whole or by department or site. Capture each stage of the risk management process. Identify, analyse, evaluate, treat, review and monitor, record and report with a full audit trail of each change along the way.

Risk Treatment Effectiveness
Risk Treatment Effectiveness (RTE) is an indicator as to whether the existing treatments are doing all that they could or should to manage the risk. It is a measure of the completeness, relevance and efficiency of those current risk treatments to prevent the risk occurring or mitigate the consequences.
And it's customisable. Chat with us to see how we can tailor a digital ecosystem for you.