ERM Online provides and develops automated solutions across all aspects of your business that simplify the complicated.
Our solutions are delivered to our clients via our digital ecosystem which is a group of integrated online solutions that can function on a single platform.
This integrated approach via our digital ecosystem focuses on bringing our clients visibility over their business by supporting workflow processes and business efficiencies across different sites, divisions or departments.
Whether it is a single solution or multiple solutions, our digital ecosystem can grow and change with the everchanging needs of your business requirements.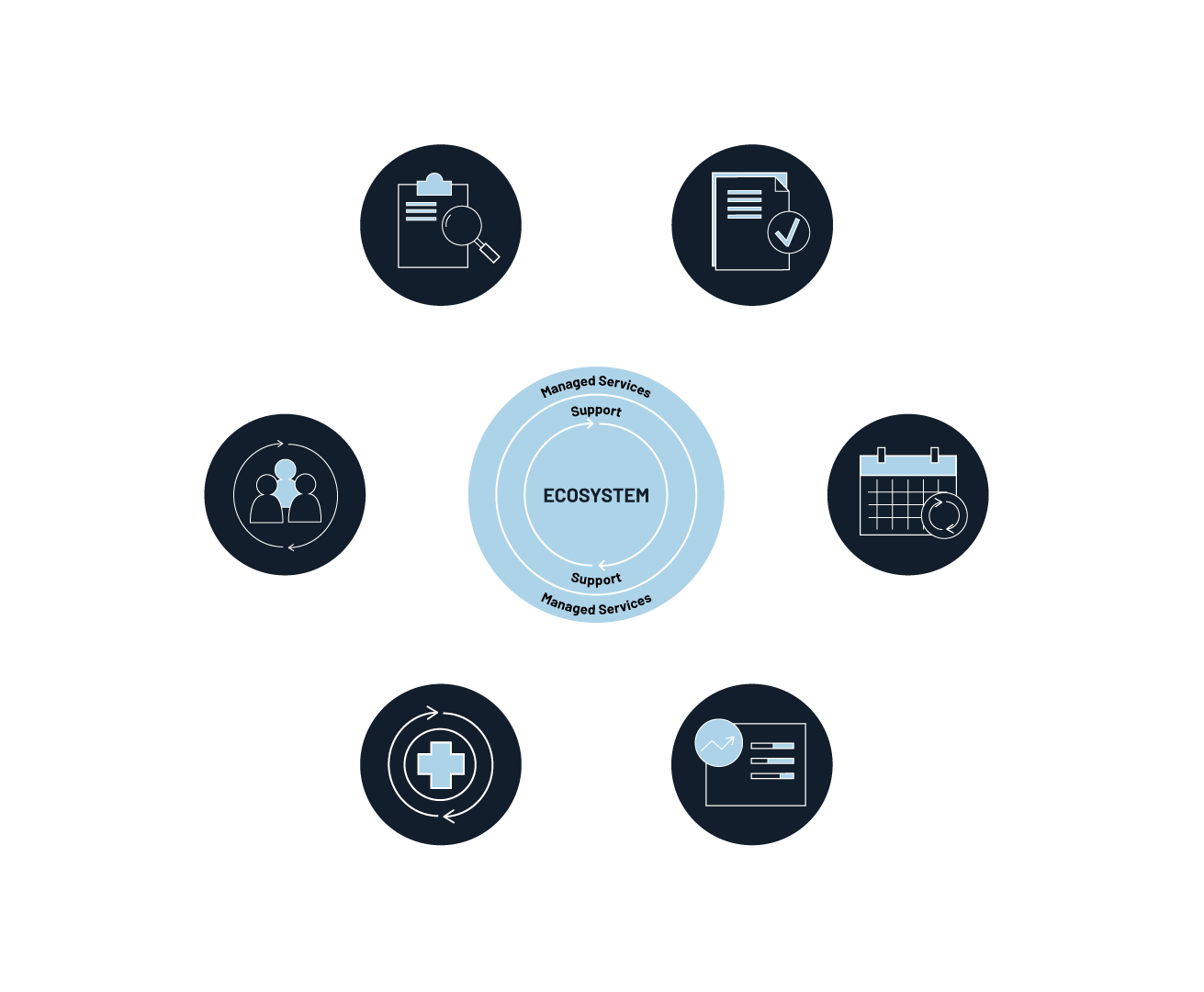 Streamline the day to day process of your business using a combination of ERM Online products.
Embed, demonstrate and ensure continuity of your quality systems.
Automate your HR processes with a focus on staff training and development.
Seamlessly manage your organisation's facilities management lifecycle.
A complete system to manage your statutory requirements of work, health & safety legislation.
GOVERNANCE, RISK & COMPLIANCE
Control your risk's and effectively handle regulatory compliance issues.
Just like our brand persona, the ERM Online team is dynamic, working together to provide solutions that exceed our client's expectations.

We are driven to succeed and believe in long term relationships where our client's feel like the ERM team are the part of their organisation.

No problem is too big so our solutions will be always be innovative, impactful and be delivered with a customer centric approach. 
And it's customisable. Chat with us to see how we can tailor a digital ecosystem for you.